With a collaboration of over 30 years of industry experience and skill, our team strive to achieve individual looks to please our Clientele.
The Colour Room, is a small and cozy hair space, offering personalised and professional services in a relaxing and friendly environment. Specialists in Great Lengths hair extensions and Behave keratin treatments and haircare.
We are passionate about our philosophy on colour and haircare sharing our relationship with O&M colour and Kevin Murphy products to offer a luxurious experience. We are also stockists of Cloud Nine irons.
I've had some great adventures during my 30 years of working in the hair industry, which has taken me to London and Los Angeles, and the privilege of working alongside talented and passionate colleagues. During this time I have worked for L'Oréal Professional, which gave me a strong foundation in colour education. I specialised in colour for Revlon Professional, and in styling for Kevin Murphy and Haircare – gaining a wealth of knowledge along the way. Returning home to the urban and professional life in eastern Sydney, I worked with Barney Martin as a dedicated colourist and, more recently, joined the friendly and talented team at The Colour Room with Rosetta and Fi.
Over the years Fiona has developed a great love and skill for colouring and styling hair. It is a passion that has lasted 14 years and she feels will continue for many many more. "When I am collaborating with my clients to design a new look and style that we are both really happy with, that's the moment I really love. I want my clients to leave the salon looking and feeling beautiful and on trend. I always sense when my clients are ready for a change, and I love that I can help men and women feel like a entirely different person … just by changing their hair. That's what it's all about for me, really – a strong passion for creativity.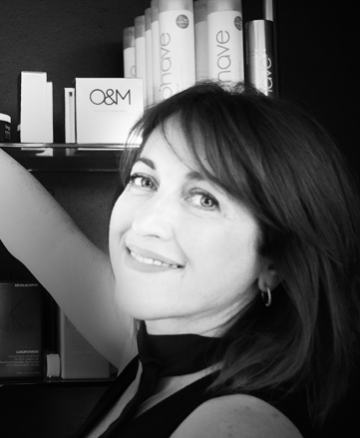 Rosetta is a Gold Key Ambassador for Kevin Murphy Styling and has a passion for learning new skills to use in the salon. "I have worked on Sydney's North Shore for many years and have a fabulous and loyal clientele. My greatest loves are creating the perfect cut to suit each individual's features and adding the right amount of colour to compliment the style. When away from the salon, I enjoy taking a hike to see a breathtaking view, getting lost in a good book and cheering the boys on at an exciting soccer game. Hairdressing to me is staying at the forefront of fashion, so I can then adapt the style to suit each client".
What People Say ?
Fantastic salon ! Great girls ! Wouldn't go anywhere else !
Why Choose Us ?
5 STAR service, tea, magazines, conversation & new interior but 10 STARS to Rosetta, Jayne and Fiona for making every visit an absolute pleasure, with added bonus of walking out looking better than when you walked in!!
What People Say ?
Thank you Janie, love the colour & cut, I have the most sensitive scalp & you gave me the best shampoo & head massage I've had in years xxxx
Why Choose Us?
We're Creative
Thank you Fiona for my full head of highlights, wash, cut and blow dry. I am so happy with the colour, exactly what I wanted! Great salon! Kristina McDonald
We're Talented
Wonderful wonderful wonderful. Jayne you are the Goddess of Colour. Thank you!! Miranda Carter
We Are Professional
I've been treated to exceptional service at this wonderful salon. Thank you Fiona and the Team. x Ingrid Freeman